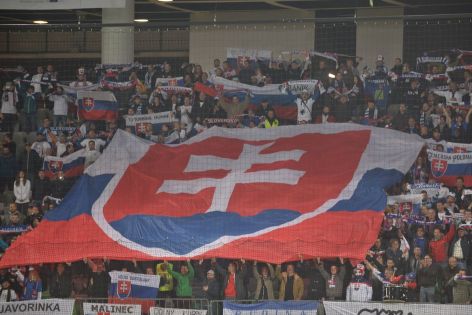 International duty
Autor: FSA, 02.09.2018
FSA players were called for national teams in the beginning of the new season.
Team Slovakia
wide squad Lukáš Štetina (AC SParta Prague)
friendly against Denmark and UEFA Nations League game vs. Ukraine
Slovakia U21
Nikolas Špalek (Brescia Calcio)
Richard Križan (FC Nitra)
Tomáš Vestenický (Cracovia / FC Nitra)
wide squad Filip Balaj (MŠK Žilina)
friendly against Italy and qualifier in Iceland
Slovakia U17
wide squad due injury Adrián Kaprálik (MŠK Žilina)
two friendlies against Sweden
Slovakia U16
Alan Kukuč (Spartak Trnava)
two home friendlies against Montenegro

Alex Javro (FC Nitra)
took part in Ukraine´s Bannikov Memorial in mid-August
Slovakia U15
Robert Stareček (FC Nitra)

Autorské práva Football Service Agency (F.S.A., s.r.o., Mostná 60, 949 01 Nitra, IČO: 36 546 291). Všetky práva vyhradené. Akékoľvek použitie častí textu a citácií v inom ako uvedenom kontexte, ich rozmnožovanie a šírenie bez predchádzajúceho písomného súhlasu F.S.A., s.r.o. je zakázané.
Prev
Next

Šivák in All-stars
MFK Zemplín Michalovce striker Nikolas Šivák was picked to All-stars...
Awards for Stoch, Hroššo, Križan and Ewerton
Czech and Slovak league has revealed their best XI of the season.
Man of the Prague derby
Miňo was picked as the best player in 288th edition of Slavia -...
Moravčík to join FSA staff
Former Czechoslovak and Slovak international Ľubomír Moravčík and national team´s...

Forbes: Stoch and Hološko on high
Miroslav Stoch is the absolute top of Slovak celebrities in social media...

Lalkovič´s fine debut
This was Milan´s first goal celebration in Saddlers´ kit.
Latest video
Filip Balaj - Headers 2018/2019