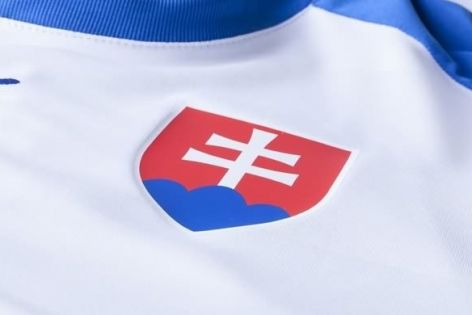 FSA players for Slovakia
Autor: FSA, 25.05.2018
Sparta Prague´s centre back Lukáš Štetina selected for friendlies against Netherlands and Marocco.
Goalkeepers Samuel Petráš and Dávid Šípoš picked to U20´s.
Slovakia A team
Lukáš Štetina (Sparta Prague)
friendlies against Netherlands (Trnava, 31 May) and Marocco (Geneve, 4 June)
Slovakia U20
Samuel Petráš (MŠK Žilina)
Dávid Šípoš (FC Nitra)
Marián Chobot and Marek Fábry (both FC Nitra) in wide squad
friendly game in Moldavia on 30 May.
Slovakia U16
Adrián Kaprálik (MŠK Žilina)
two friendlies against Denmark in Červeník (May 29 and 31)

Autorské práva Football Service Agency (F.S.A., s.r.o., Mostná 60, 949 01 Nitra, IČO: 36 546 291). Všetky práva vyhradené. Akékoľvek použitie častí textu a citácií v inom ako uvedenom kontexte, ich rozmnožovanie a šírenie bez predchádzajúceho písomného súhlasu F.S.A., s.r.o. je zakázané.
Prev
Next
Man of the Prague derby
Miňo was picked as the best player in 288th edition of Slavia -...
Moravčík to join FSA staff
Former Czechoslovak and Slovak international Ľubomír Moravčík and national team´s...

Forbes: Stoch and Hološko on high
Miroslav Stoch is the absolute top of Slovak celebrities in social media...

Lalkovič´s fine debut
This was Milan´s first goal celebration in Saddlers´ kit.
Stoch´s major triumph
Miroslav Stoch got the most votes in FIFA Puskás Award and finished ahead of some of the...
Agency devote for charity
Four players under procurement of FSA have donated the highest amount of 18,000€ for...
Latest video
Miroslav Stoch - Goals against Dukla Prague and Slovan Liberec